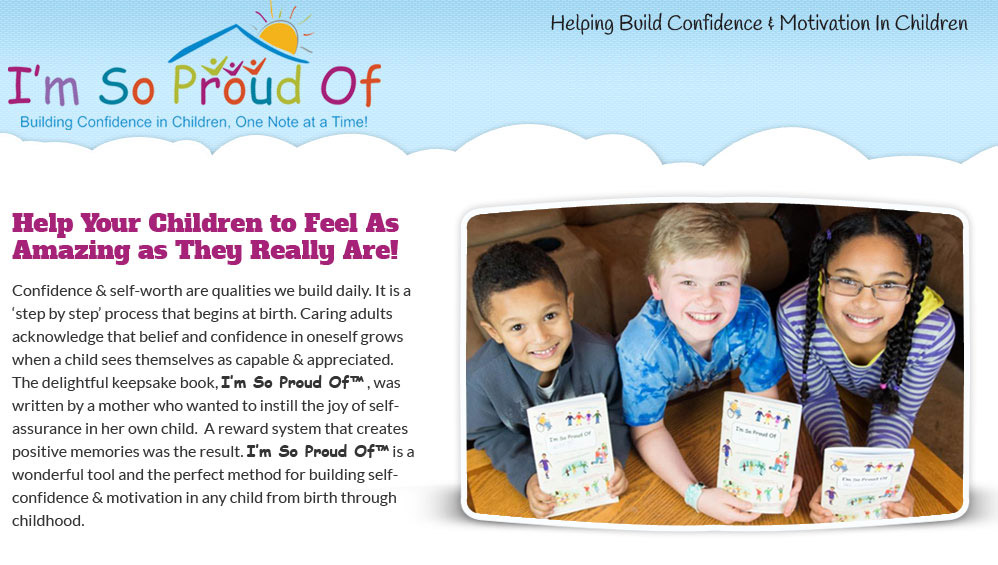 The I'm So Proud Of™ kit will benefit your children or grandchildren for a lifetime by building confidence and motivation through your written praise.


I'm So Proud Of™ was created by a mom and will:


| | |
| --- | --- |
| | Help motivate children. |
| | Build their confidence. |
| | Encourages children to always do their best. |
| | Create a stronger bond between adults and children. |
| | Provide a written documentation of accomplishments. |
| | Show children that the little things they do are appreciated. |
| | Create a treasure trove of positive and inspirational comments. |
All children want and need positive attention, and with I'm So Proud Of™ your child or grandchild will always have written proof that they are appreciated by you and that you notice the little things they do.


I'm So Proud Of™ is only $12.95 plus shipping to anyplace in the USA and Canada. Shipping costs will be calculated at checkout.


Click on the Buy Now button below and help the child or children in your life gain confidence and motivation that will last them a lifetime.